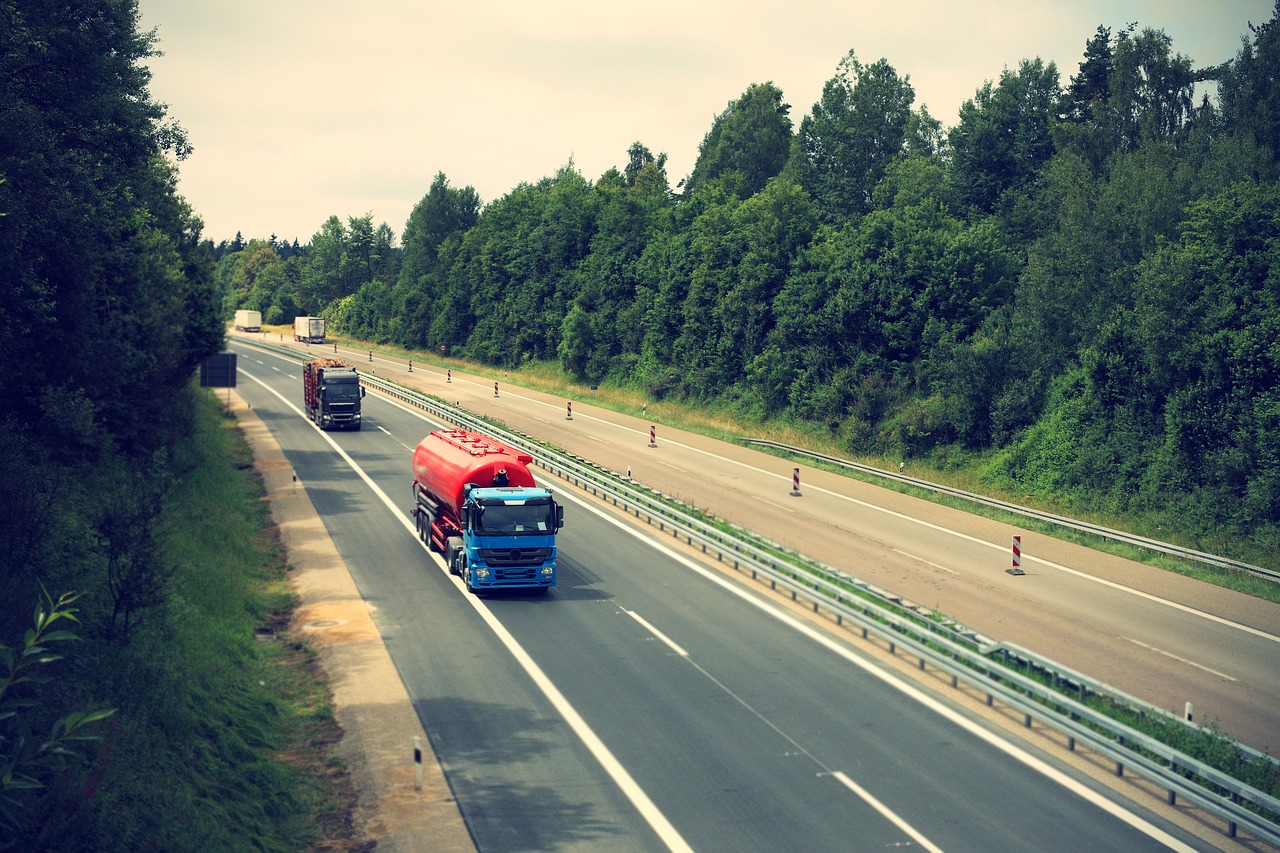 Steps to Becoming a Truck Driver
Becoming a truck driver can be quite a liberating, fun, and most importantly – lucrative career choice for both men and women alike. It's definitely a tough and challenging job, but as long as you're passionate about big rigs, occasional wind in your hair, and thousands upon thousands of miles of new and exciting adventures, you should consider looking into trucking jobs.
However, before you become a truck driver, you ought to take a few tests, get a license, and go through the necessary steps to acquire the required qualifications. Once you pass the necessary tests and obtain a Class A CDL, the sky is the limit!
This article should help you get a better idea of how this process works, what are the career requirements for a truck driver, and most importantly – whether it's actually worth pursuing a career in the trucking industry.
Before Anything Else – CDL Training
One of the primary conditions to becoming a truck driver is to obtain a CDL (Commercial Driver's License). There are three CDL classes that determine the kinds of vehicles you're permitted to operate:
Short Breakdown of CDL Classes
All these classes and different types of licenses may seem confusing to some, so here's a short breakdown of every class :
Class A is required to operate any combination of vehicles with a GVWR (gross combination weight rating) of 26,001 or more pounds, as long as the towed vehicle is heavier than 10,000 pounds.
Once you obtain a Class A driver's license, you are permitted to drive the following types:
Flatbeds
Tank vehicles
Tractor-trailers
Truck and trailer combinations
Livestock carriers
Class B license is required to operate a vehicle with a GVWR of 26,001 and more pounds or tow a vehicle whose weight does not surpass 10,000 pounds.
Once you have a Class B license, you are permitted to drive the following types of vehicles:
Box trucks
Tractor-trailers
Passenger buses
Straight trucks
Dump trucks (with small trailers)
Segmented buses
Class C license is required to operate any single vehicle or combination of vehicles that don't meet the definition of Class A or B but is designed to transport 16 or more passengers including the driver. Furthermore, Class C license is required to transport hazardous materials and materials classified as hazardous under Federal Law.
With a Class C license and proper endorsements, you can drive:
Passenger vans
Small HazMat vehicles
Vehicles that are not covered by either Class A or B license
The CDL training process is relatively simple, and you can apply for a CDL at your local DMV office. You are required to pass both the written exam and driving skills test designed by your state. If you're under 21, you can apply for a CDL in certain states. However, until you turn 21, you will only be able to drive within your state of residence, also known as intrastate driving. Once you turn 21, this restriction is automatically dismissed.
The Benefits of Being a Truck Driver
Before you decide to look into truck driving jobs, it's essential to have a general idea of both the benefits and drawbacks of being a full-time truck driver. It's definitely not an easy job, but it does have its exciting moments, and more importantly – it pays well.
Here are some advantages of being a truck driver:
Opportunity to Travel the Country
The United States is a massive country with almost 3,000 miles of land between the East and West coast. If you're a fan of exploring, traveling, and driving on an open road, becoming a truck driver might just be the perfect option!
The vast majority of long-time truckers have millions of miles under their wheels and consequently an infinite number of exciting stories to share with their friends, family, and significant others.
Chance to Make Serious Money
Now, before we dive deeper into the numbers, it's important to point out that trucking isn't a get-rich-quick scheme. While it is true that many trucking companies offer great opportunities for drivers to make some serious money, it's neither easy nor particularly quick. You ought to dedicate a lot of time and effort before you feel established as a truck driver, but the sky is the limit once you do.
As far as sheer numbers go, the average base salary is about $62,000 per year, according to Indeed. However, this number is somewhat deceptive since there are various truck driving positions that pay significantly more. Owner-operators, HazMat drivers, and dedicated company drivers will earn much more than $62,000 per year. For instance, at MDS Trucking V, we pay a $1500 flat rate per week for company drivers, with added benefits such as direct deposits every Friday, pet and family-friendly options, dedicated dispatchers, and much more.
Our owner-operators can opt for our Total Revenue Pay option, which allows them to get 100% of total revenue for a flat rate of $300 per week.
One of the best things about truck driving jobs is that there will always be a vacant spot for a new driver. More importantly, the United States is currently experiencing a shortage of truck drivers, so if you're interested in making a name for yourself in the trucking industry, your next Google search should be "truck driving jobs near me."
Alternatively, you can always apply for a position and drive for MDS Trucking V.
As you can probably assume, truck driving is not a 9-5 job. In other words, you have the opportunity to break away from the standard, typical work times if you aren't too keen on doing the same thing over and over and waking up at the same time every single day for the rest of your working career.
It's important to point out that this does not mean you can work (or not work) whenever you want; you still have the responsibility to transport the load from point A to point B. You can, in some cases, take breaks between loads, but that's not really a smart idea from the financial aspect since it means you're going to lose your primary source of income.
The Downsides of Being a Truck Driver
Just like any other job, driving a truck comes with a couple of drawbacks. Whether they are a deal-breaker depends solely on your ambition, expectations, and willingness to push through rough times.
Here are a couple of drawbacks that we consider are worth mentioning:
Less Time With Your Family
Many trucking companies are reluctant to acknowledge that truck drivers spend a lot of time away from their families because disclosing that might discourage new drivers from applying for a position.
However, at Skyway Holdings, we strive to have an honest relationship with our drivers. Therefore, we are fully aware of the disadvantages that come with being a truck driver. You WILL be on the road often, and you WILL be away from your family for certain periods of time, but it is all worth it in the end. It's essential to point out that you don't necessarily HAVE to be on the road for days, there are many shorter routes available, but the consequence of missing long-distance loads is that you'll have fewer miles on your sheet.
Being stuck in traffic with a massive 18-wheeler definitely isn't the most exciting thing in the world. Worrying about your family while you're conquering the road is also something not many people are looking forward to. Occasionally dealing with a condescending, unprofessional customer is also a part of the gig.
However, if you're good at handling stress and stressful situations, most of the scenarios mentioned above won't have a significant impact on your psyche. Truckers ought to have thick skin. Before you try to figure out how to become a truck driver, ask yourself whether you're ready for the challenges of being a devoted driver.
While truck driving jobs can be exciting and interesting, to say the least, trucking is simply not a job everyone can do. If you're inexperienced and unable to deal with stressful scenarios, you probably shouldn't jump right into trucking. Furthermore, if you're not comfortable with being away from home for extended periods of time, many truck driving companies will tell you to reconsider your career choices.
Requirements and Things You Should Know
Before you get behind the wheel, there are some baseline standards you need to meet. These requirements may vary depending on your state and company, but most of them are somewhat universal.
No trucking company will hire a person who has a tainted driving record. As a company driver, you will often be entrusted with high-value cargo, and your only guarantee is your clean driving record. Potential employers will also often look into your work history in order to determine your level of reliability and whether you're able to maintain a stable job.
While there aren't any mandatory physical requirements per se (except for passing the DOT physical), it's always a good idea for a trucker to be in good physical shape. Trucking is a physically tasking job, and you're going to be in a sitting position for long periods of time. Individuals in poor physical condition tend to struggle with certain aspects of the job, mainly experiencing fatigue and having poor driving performance.
As we've mentioned, the DOT allows anyone as young as 18 to get a CDL, but they cannot drive outside their state before turning 21.
How to Become a Truck Driver – Final Thoughts
Becoming a truck driver is an excellent opportunity for anyone to travel the country, experience a bunch of new things and earn some good money along the way. However, it probably isn't a job you can do for 15-20 days just to test it out. You ought to meet some requirements and obtain the necessary licenses, so it's probably not worth going through all of that just to give it a shot for a month.
On the other hand, if you're keen on giving it a go, search for truck driving jobs near me and pick a company you deem most trustworthy. If you're an already established truck driver and an owner-operator, call us at 224-265-4091 or apply for a position online and we'll get back to you!
If you'd like to read more about the industry, news, and subjects related to trucking, read our other articles! Let us know what you think about the article and whether we've missed something by leaving a comment below.