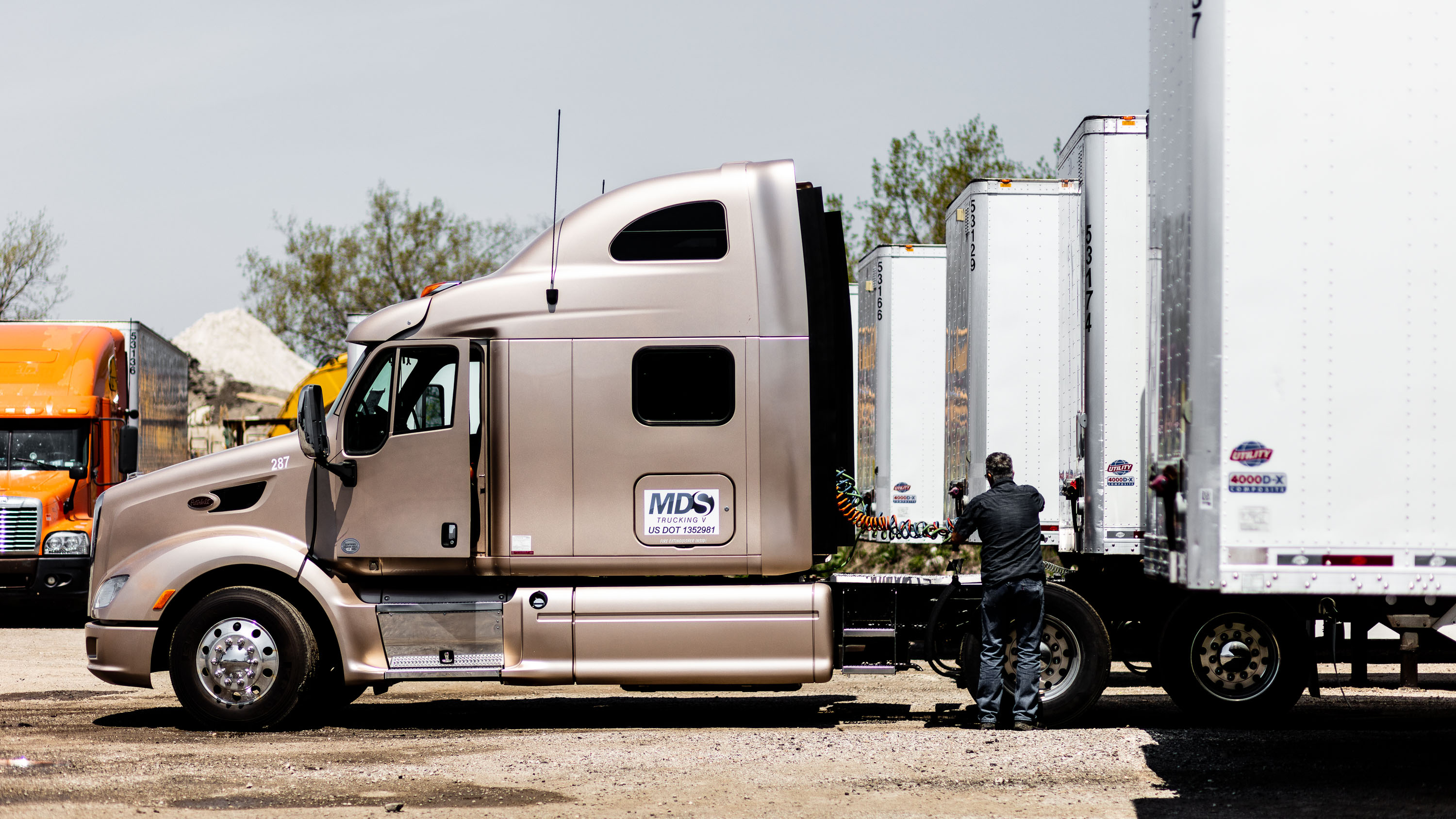 MDS Trucking is headquartered in Addison, IL with easy access to nearly every major interstate system in the Chicagoland area, providing a convenient location for trailer drop-offs, freight access, and plenty of rest areas.
We are looking for qualified OTR drivers with good safety records to supplement our fleet of recently purchased trucks. Lease to purchase option (2 years) available after 6 months of service.
We understand drivers are the backbone of our company, so we encourage you to apply and see why our employee retention rate is one of the best in the trucking industry!
Pay & Benefits OTR Driver:
All miles paid - 60 cents per mile.
2000 - 3500 miles per week.
$45 per extra stop.
Paid detention and layover.
$500 sign-on bonus after 30 days of service.
$500 referral bonus per approved applicant.
Absolutely no hidden fees or escrow requirements.
W2 pay via Direct Deposit every Friday following the work week.
Worker's Comp.
2014-2015 Peterbilt 587.
Home every or every other weekend.
EFS fuel card, fuel at any station - fuel discounts at Pilot and Flying J..
Daily cash advance with no fee.
Dedicated dispatcher.
Option to lease-purchase after 6 months of service.
Paid vacation after 12 months of service.
Family friendly
Pet friendly.
Equipment & Responsibilities:
Trailer type: Dry van.
Truck type: 2014-2015 Peterbilt 587 sleeper.
Drivers are expected to comply with all applicable FMSCA/DOT regulations.
Requirements:
Valid Class A Commercial Driver License.
A MINIMUM of 2 years' driving experience in a semi-tractor trailer.
Acceptable driving record.
Pre-employment drug test per FMSCA regulations and background check.
If you are interested in pursuing this unique opportunity, please submit your resume, answer the qualifying questions, and complete the Skills Assessment (about 10-12 minutes) and we can discuss if our career opportunity is a perfect fit for YOU!
TO APPLY, PLEASE CALL OUR RECRUITMENT OFFICE AT (224) 521-0166 or CLICK HERE.